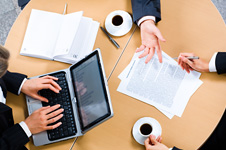 Asian Clothings is a global Apparel and Knitted garments manufacturing company, which consistently delivers real improvements in business performance for its clients, through a combination of teamwork and management expertise. As a company, we believe in goodwill .We are price competitive and equally faster in delivery.
We are Producing the Brands like KAPPA, SIMPSON, NBA, SERGIO TACCINI, ACMILAN, ONYX, INTER, A-STYLE, MENS UNDERWEAR, SMILE and JUVENDUS

The Company exports its products to global markets such as usa, Austria, Belgium, Slovenia, Italy and France. With an annual Turnover of Five million Usd, the company has established itself as a leading integrated knitwear production house in INDIA. Though profits and market shares are important criteria for Asian Clothing's, caring and protecting for environment will also be a subject close to our hearts.